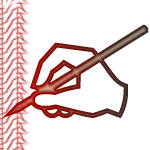 A scene transition
takes characters and readers to a new location, a new time, or a new point of view. Transitions can also be used to show a character's change in heart or frame of mind.
Transitions are important in fiction because the writer can't possibly portray or account for every moment in a character's day, week, or life. A story may stretch over years—readers don't need to know what happened every minute of those years.
So, we
use scene transitions to skip periods of time or to change to a new location in the story
, glossing over events that happen between the new and old times or locations.
Scene Change, New Chapter

Scene transitions can be seamlessly inserted at the beginnings of chapters since readers expect a transition between chapters. In fact, you don't need to write a detailed transition if you ended the previous chapter with a teaser of what's to come.
Take this example:
He couldn't wait to see his brother's expression when he showed up at the wedding with Paul's hated ex-wife.
If this is the end of chapter three, chapter four can easily begin at the wedding with little explanation or description, especially if the writer has already provided details about the place and time of the wedding. Even if he hasn't, we only need a simple setup:
Mark walked into the hotel's ballroom, his former sister-in-law on his arm. He smiled when he saw his brother's smile freeze into a gremlin's glare.
Of course, the setup at the end of chapter three could be for a scene that's delayed and chapter four could take us somewhere completely unexpected. In which case, a clear scene transition is needed.
Paul stood before his office window, tossing his lucky baseball from hand to hand. He knew his brother Mark had something planned, something that would shock or alarm him. But Mark hadn't tipped his hand. If he was going to do it, whatever it was, before Paul left for his honeymoon, it would have to be soon. The wedding was in five hours. Certainly even Mark wouldn't embarrass him at his wedding.
Scene transitions need to identify place, time, and viewpoint character
, especially if there's been a change in any of the three. If the new scene has a
change in mood or tone
, that should also be established right away.
If the viewpoint character has changed, identify the new viewpoint character right off by naming him.
Time and place can be established in any number of ways. By
naming the place
describing the place
describing the event
mentioning the time or day or date
showing a character doing something we already knew he'd be doing at a set time or in a particular place
Scene changes within chapters

Not all scene changes occur between chapters. Sometimes you need a scene change
within
a chapter.
For a visual aid, add ###, centered on a line, to indicate a scene transition in a manuscript. (Such symbols are often changed to extra line spaces in printed books.)
Use the techniques mentioned above to identify the scene change. If it's only point of view that's changing, be sure to identify the new viewpoint character immediately. (A change in point of view qualifies as a change in scene because the reader is in the head of a different character—different thoughts and emotions. There's probably a different tone to this section as well, as you'd expect with a different character's personality both coloring and filtering the reader's perceptions.) Unless you're a famous author who makes a bundle of money for your publisher, do not change point of view in the middle of a scene.
Never change POV within a paragraph
.
You want your readers to flow with the fiction; you never want them stuttering or getting lost. You certainly don't want any of them to have to reread because you failed to provide enough scene markers. Each time a reader stops reading because he doesn't understand or has gotten lost or has to reread a passage, he is pulled out of the fiction you've crafted. You lose the reader's trust when he is repeatedly yanked from the fantasy world he's trying to become lost in.
Changing POV without notice and within scenes causes two major problems. First, it
confuses the reader
. He has to halt the fiction to figure out why Eugene is putting on perfume when the author hasn't clearly indicated we're now in Francine's head. The reader has to change from enjoying the imaginary—using his creative side—to figuring out why something is so—using his analytical side.
And second, the
reader loses the connection he had with the viewpoint character
. You work to create connections for your reader, so he can step into the mind and heart and life of a character. If you've done it well, the reader will read as if he's experiencing the events on the page.
Each time you change POV, however, the reader is pulled out of one character's head and dumped into another's. He must reorient himself, and this can take time. It can also be enough of a distraction that he puts down the book, no longer lost in the fictional world. You
can
change point of view—readers are used to it. But do it well. Give the reader warning. And don't jump POV from character to character to character within the same scene.
Transitions can be short
. A two-word scene transition?
That night…
They can be as long as a couple of paragraphs
. (But shouldn't extend much beyond that. If they're too long, they become info dumps and/or long stretches of telling when instead the story should have moved to showing.)
A scene transition is not a scene in itself; it's the narration between scenes. Yet a novel
is
a series of scenes. Too much narration turns a novel into a report.
Scene transitions can be pure narrative, a recitation of who did what and when. Narration is often discouraged since it's telling rather than showing, but
narration is quite useful for transitions
. It's an efficient way to indicate a change in place or time and provide details without drawing out the information into a scene of its own.
Uses of scene transitions
to provide description
to break tension
to slow the pace
to skip unimportant events or time periods
to create or switch mood or tone
to advance the time
to change location
to change viewpoint character
While scene transitions can be used to change the tone, they could be used just as easily to maintain tone. That is, if your story is humorous, keep your transitions humorous too. If the tone is dry or sarcastic, write dry or sarcastic transitions.